Marcus "Mijo" Martinez, known by many, went to be with his Lord and Savior on May 21st, 2012 at the young age of 20. Graduating from Southwest Texas Junior College on May 12th, Marcus had been accepted to Texas State University in San Marcos where his plan was to pursue a degree in Criminal Justice. Just beginning his life, God had a calling for another angel and Mijo went home.
Making a positive impact on everyone he encountered, Marcus was an exceptional young man who never met a stranger. This gentle soul lived a life of exemplary servitude and leadership, always treating others with dignity and respect and creating friendships to last a lifetime. Marcus lived each day with a purpose, striving to keep his life's direction true to his calling. His legacy lives on in those who serve humbly, led by example, work for the greater good, care deeply, and love generously.
Please come join us for the 10th anniversary of the Marcus Martinez Tournament
This year will be 05/28/2022.
• Starting at 8am until all done at the leakey park located north of leakey on right, just pass airport.
• Breakfast tacos will be served in morning, brisket tacos and sandwiches throughout the day.
• Many items for silent auction, raffles items will be given away throughout the day.
Do unto others as you would have them do unto you was something Marcus took to heart. His actions were true to his belief, and these actions were reflective of family and friend's love for this young man. Our small community of Leakey came together to dedicate a new water fountain at Leakey ISD, "Mount Mijo" was named in his honor, and a memorial scholarship was established in his name.
Mijo's friends and family began the Marcus Martinez Softball Tournament Fundraiser to raise money in hopes of supporting a Leakey High School graduating senior through a scholarship. This tournament fundraiser consists of 8 to 10 teams, a silent auction, a raffle, and a full concession. In true Mijo style, this wonderful event is filled with family, friends, fun, fellowship, and love.
As education was important to Marcus, the Marcus Martinez Foundation was established. We are asking for any donation you are able to make at this time for this worthwhile cause and event. All proceeds will be contributed to the Marcus Martinez Foundation.
We would like to take this time to thank you, in advance, for any and all donations.
God Bless You,.
---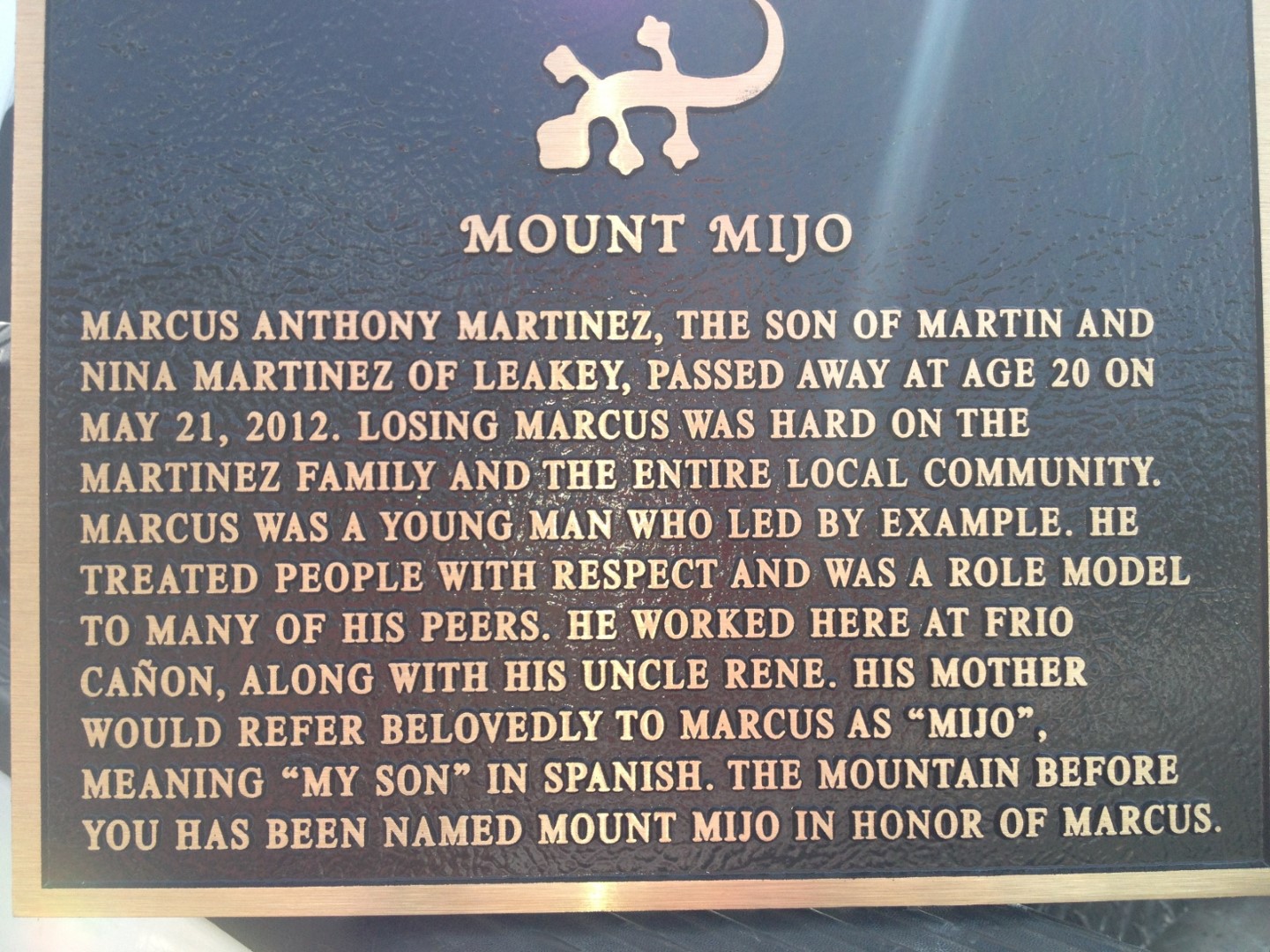 ---